S800 Sports Car Club Clothing at Special Introductory Prices!
(Remember — you need to be signed in as a Club member to access this offer — if you need to sign in please click on the 'Sign In' tab at the head of the website — thank you!)
You can now order your choice of Club branded clothing and other regalia in the colours and styles you prefer! All items will include a Club logo embroidered in one of two possible styles — you choose!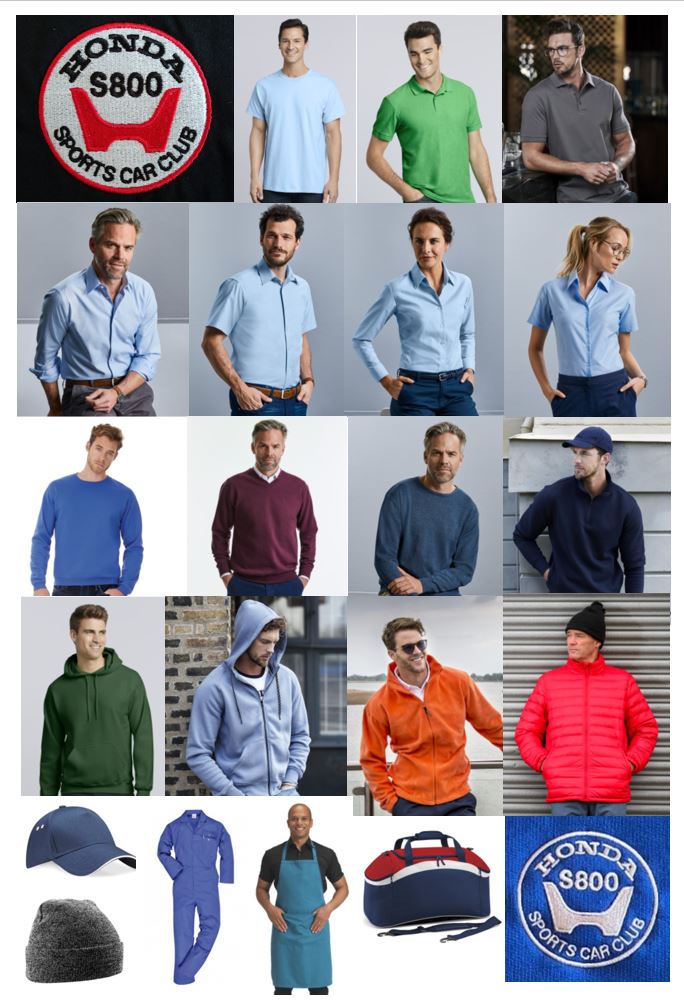 We have partnered with a well established provider of quality clothing — they supply dedicated clothing for many Clubs and workplaces with great reviews. We have secured some great introductory offers, so choose quickly!
You order direct with the embroiderer, arrange your preferred delivery option, and pay them. They will then custom embroider your items and send your selection to you in around 7-10 days!
You can download the full catalogue of items, which contains pricing and full instructions how to order, here : catalogue.pdf
We have created a spreadsheet to help you prepare your order. You don't have to use this, but it may make it easier to decide and record all the choices you have! You can them mail it to the manufacturer.
You can download it here: clothing order form
Over time we will update our photos with the actual Club branded items. We would like to make this a shared Club experience — please consider sending us a photo of the items you choose, modelling them with your car if possible!
We will be expanding the selection and adding special items or limited runs from time to time- so please keep checking this page on the Club website regularly !!!